Back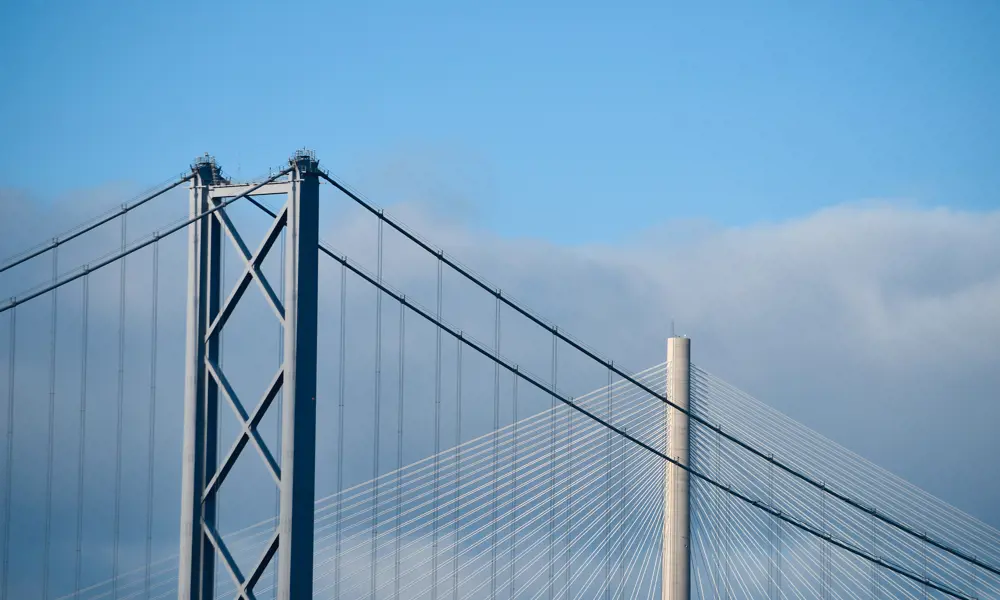 The sensors making cities and structures smarter
Following on from our phones, watches and cars, buildings and infrastructure are getting smarter. When attached to a structure, University of Cambridge spinout UtterBerry's matchbox-sized sensors form a network, akin to the human body's sensory system, that provides early warning when maintenance might be needed or damage repaired.
Whether from weathering, accidental overloading or possible flaws introduced at the design stage, buildings and structures alone cannot tell us if their structural health is faltering. Regular inspection and maintenance are key to preventing irreparable damage from risks like these.
But, instead of sending a team into a disused tunnel or up onto a bridge, easier and safer monitoring tools are becoming available. One such solution comes from UK startup UtterBerry. Its Founder and CEO is Heba Bevan OBE, an electronics expert who found a new niche in civil engineering. UtterBerry's sensors collate an array of different types of data to help engineers better monitor infrastructure.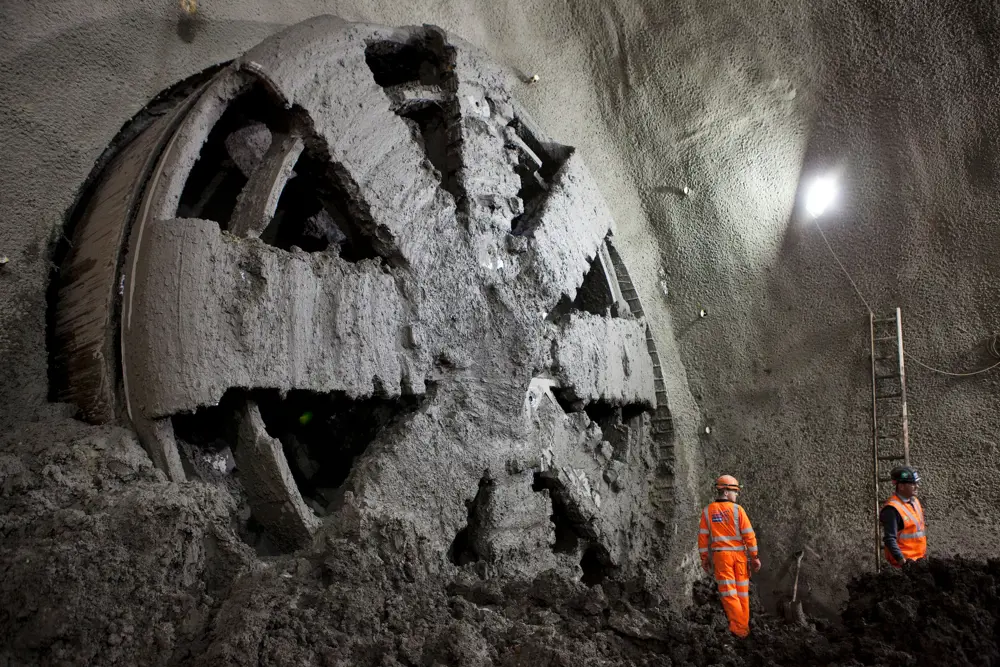 Taking cutting-edge electronics deep underground
When excavating 42 kilometres of new tunnels for the Elizabeth Line, the route narrowly passed building foundations, sewers, existing Tube lines, and other tunnels. It passed within a metre of a Northern line platform tunnel at Tottenham Court Road and within half a metre of the old Post Office railway tunnel at Liverpool Street, retired in 2003.
There's no way of excavating and building new tunnels in such close proximity to existing structures without potentially creating disturbances due to ground deformations – potentially risking damage to a neighbouring tunnel.
So, Crossrail engineers wanted to know how the Post Office tunnel's brittle, cast-iron lining would respond to the nearby construction. But at the time, sensors used for such monitoring in civil engineering projects were large and cumbersome to install.
"I'm talking something that weighs over a kilo. It could be the size of a computer. And it's not just heavy, it consumes lots of power," says Heba.
So, engineers from the University of Cambridge's Centre for Smart Infrastructure and Construction (CSIC) – including Heba, who was doing her PhD – were enlisted to investigate how new sensing technologies could detect sub-millimetre movement in such tunnels.
By this time in her career, Heba had almost a decade of experience working at ARM – one of the world's most well known computer chip companies – prior to her PhD. She was even part of the small R&D team that helped develop the Cortex chip in virtually every smartphone.
To address the problem at hand, Heba capitalised on her experience in chip design and radiofrequency electronics. "We wanted something remote and very small, rather than being massive and bulky and [needing] continuous power," she says.
If these walls could talk
Heba's inspiration came from networks like our nervous systems and social communication networks.
"We have a lot of sensory inputs in our body – it's a network," she says. The same is true of how we communicate, whether through Teams or Skype, or on the phone. "We can sit down and talk to each other and have a cup of coffee. If there is something wrong with me, I can tell you what it is."
"But can we have our infrastructure telling us what we need to know? For that to happen, we need a network of sensors that work together to gather data, process that data and give us what it's sensing," explains Heba. "Individual sensors can communicate to each other, in a way, and make a decision – rather than depending on human decision to [tell] us what is wrong."
The tiny sensors, which Heba dubbed 'UtterBerry', depend on their neighbours to be able to precisely measure the amount the tunnel's walls move. Each 15-gram sensor is equipped with a transceiver and a microprocessor, along with instructions to send data to the network of neighbouring sensors.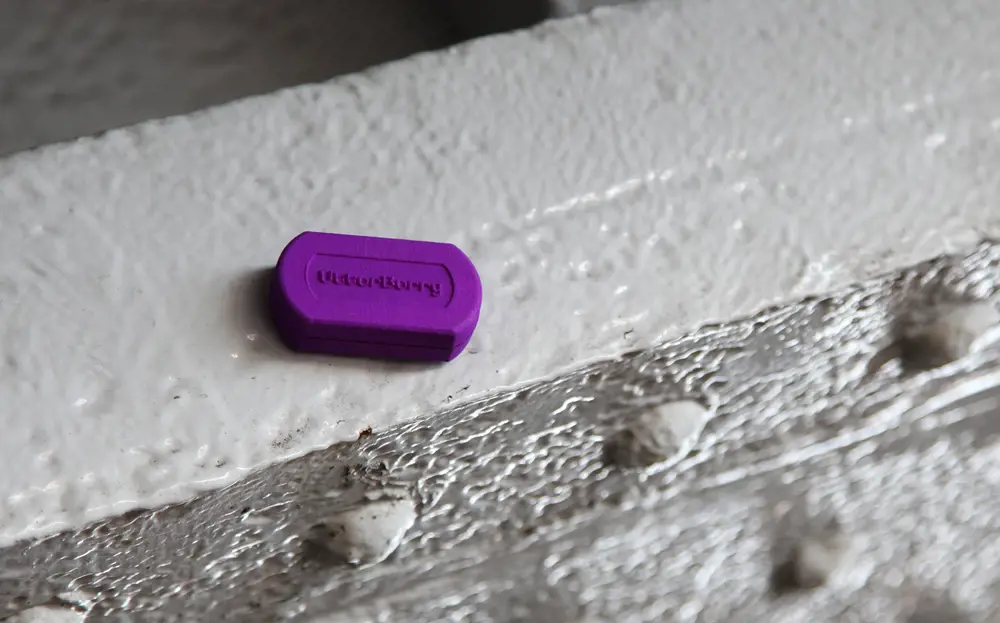 This movement, or displacement, of the tunnel wall is then calculated by determining the time difference between sending and receiving signals to other sensors in the mesh.
The sensors can measure "temperature… humidity, pressure, radiofrequency sensing, tilt in XY and Z, accelerometers, displacement – all these different physical movements can correlate to an event," says Heba. The 'event' she is referring to could include "rain, wind or tidal change. All of these affect our infrastructure and make it expand or contract or create movement within it".
From Crossrail success to a smart future
The Post Office tunnel proved the perfect test case for the UtterBerry sensors. A surveyor from construction engineering group Costain saw them in operation and decided they would be the ideal solution to a tricky problem on a Crossrail construction site: monitoring a partially sealed, difficult-to-access shaft with no internet or wireless signal.
Installation took one day and one staff member, who used a pole to attach the sensors to the walls of the shaft. Thanks to UtterBerry's sensor network, Costain was able to monitor the shaft from afar, without endangering any staff.
With several patents granted on the technology, UtterBerry's sensors (and plans) have evolved since their flagship application with Crossrail.
UtterBerry envisages smart bridges where the sensors can measure vehicles and pedestrians on the deck, the total load, movement of its supports due to wind loading, changes in water level, and boats passing underneath that may create scour of the foundations – to name just a few parameters that can both help show whether the time has come for maintenance and equip engineers with other useful environmental information.
Since Crossrail, the company has completed several other sizeable projects. UtterBerry sensors have been used on the Thames Tideway Tunnel, to monitor several locations. For Network Rail, they were used to monitor the construction site at Birmingham New Street and even keep track of people, cars and animals moving across level crossings. The company has scooped up numerous awards in the process.
Now its sensors have even been used around the world, from landslide monitoring in Hong Kong, to flyover construction in Singapore and safety on construction sites in the Philippines. It's safe to say the dawn of smart infrastructure has arrived.
Contributors
Heba Bevan OBE is founder and CEO of UtterBerry. She was awarded the Royal Academy of Engineering's Princess Royal Silver Medal in 2022.
Keep up-to-date with Ingenia for free
Subscribe