Back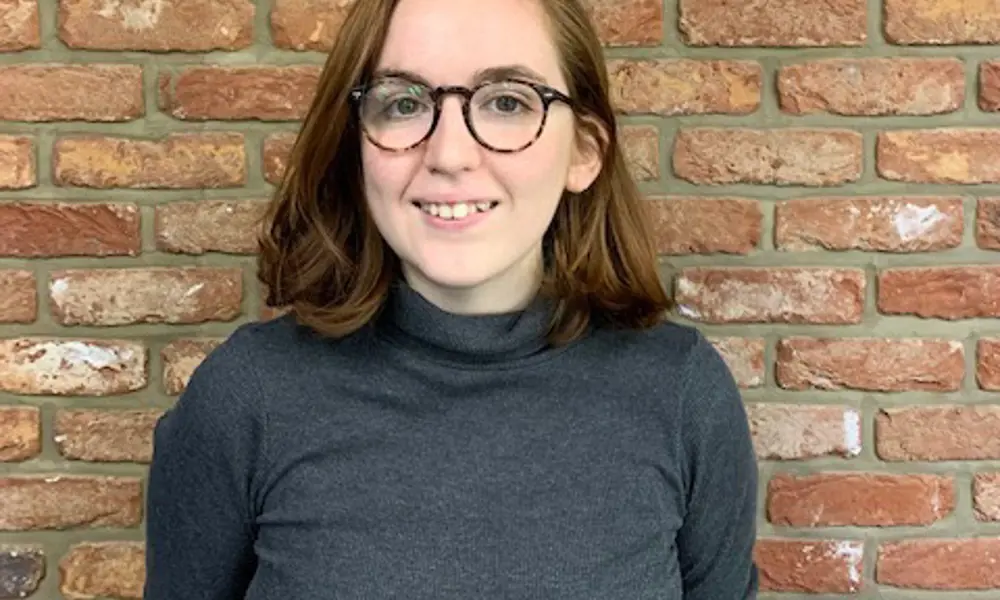 Q&A: Rose Grey
Rose Grey is a higher software engineer at location services startup Focal Point Positioning (FocalPoint). She recently received an award from the Royal Institute of Navigation.
Quick-fire facts
Age:
25
Qualifications: 
Physics and astronomy BSc Hons, Royal Holloway University of London; and gravitational astroparticle physics MSc, University of Amsterdam
Biggest engineering inspiration: 
my dad
Most-used technology: 
anything Apple
Three words that describe you: 
inquisitive, enthusiastic, creative
Why did you first become interested in science/engineering?
My dad is a physics teacher and when I was younger he used to take me on his school trips to Whiteworks in Dartmoor with students twice my age! We used to set up these huge telescopes and I learnt all the names of the constellations on these trips. It was my first dip into astronomy; I used to be in awe of this light that was thousands of years old by the time it had finally reached our eyes.
Since then, I have been in love with science. I found a particular interest for the logic and mathematics that was rooted in every aspect of the world, and I just wanted to learn all I could about how things worked and came to be, particularly the smallest and largest things: particles and spacetime.
How did you get to where you are now?
I always knew when I came out of academia that I wanted to do something with a real-world application. I had done coding, which is founded on maths and logic, so it was a perfect fit for me. When an opportunity opened at FocalPoint, I jumped at the chance to work inside a company that has a vision for shaping the future of GPS. From there, I worked on a plethora of projects that were offered to me. My supervisors noticed that I had a keen interest in diversifying my skill base and continued to push and challenge me in different directions. To date, I've done everything from architecture to algorithmic work and creating Android applications.
What has been your biggest achievement to date?
My work is so varied that it is hard to pinpoint a single moment as my biggest achievement. I've recently won the W.G.P. Lamb award from the Royal Institute of Navigation, which has certainly been my greatest honour in this field. I consider my personal achievements to be when I'm given something I consider challenging and I excel at it. Each time I've had to write software in a new language or understand a different aspect of programming, I think the pursuit of a rounded knowledge is what I strive for, and each step towards that is an achievement, however small. My greatest achievement therefore becomes how much I've learnt throughout my career.
What is your favourite thing about being an engineer?
It's probably a tie between problem-solving and collaboration with other engineers. Software is such a fantastic framework to create solutions and implement the algorithms we house inside FocalPoint. Furthermore, we have a tremendous team with such varied skills and ways of approaching problems. Software engineering uses a great deal of logic, combining this with physics coming from our algorithms ultimately produces a wonderfully stimulating environment to work in.
For many engineering jobs, a degree is very desirable. However, for most careers, the base advice should be to have faith in yourself and confidence in your abilities.
What does a typical day involve for you?
It can be quite varied depending on my current work. As the company is spread over two sites, I'm usually involved in a few Google meetings, and even more since COVID-19 has affected the workplace. We start the day with a scrum meeting, which enables the team to have visibility of what everyone else is doing, as well as any obstacles people might encounter and what support they'll need. Following the agile process, there are many more meetings required for myself and other team leads to attend. But the most interesting part of my day is the coding, and it fortunately takes up the largest chunk of my time. This includes adding features, fixing bugs, tuning algorithms, and testing thoroughly.
What would be your advice to young people looking to pursue a career in engineering?
Find the part of engineering that interests you the most and follow that path, everyone around you will pick up on your enthusiasm and you'll find yourself much more motivated to search for those opportunities and apply the best you have to give every day. Internships and apprenticeships are an excellent way to get some experience in your preferred field. For many engineering jobs, a degree is very desirable. However, for most careers, the base advice should be to have faith in yourself and confidence in your abilities.
What's next for you?
Right now we're scoping an exciting piece of work to demonstrate our Supercorrelation technology running live on a smartphone, so I'm currently doing a great deal of research into our options for this. The aim is to deploy Supercorrelation directly into GPS chips; however, demonstrating it running live on a smartphone is a key milestone on our roadmap.
Keep up-to-date with Ingenia for free
Subscribe