Back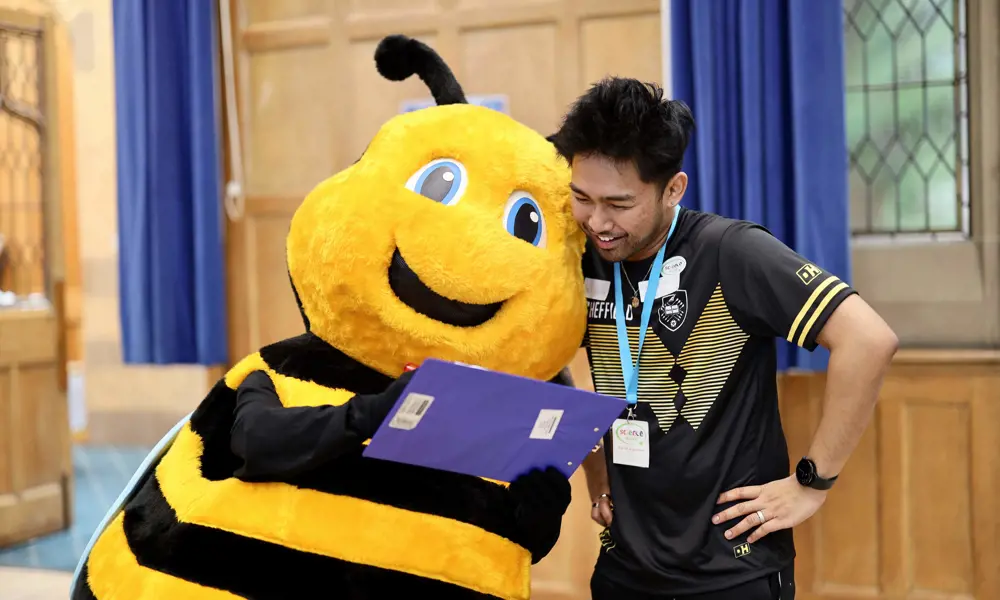 Q&A: John Mosuela
John Mosuela followed his passion for trains to the world of civil engineering. Now, he's passionate about how engineers can advocate for accessibility and inclusion.
Why did you become interested in science and engineering?
I got interested in science and engineering because of my love for trains and railways – I think they're super cool. They connect people, you can explore new places, and plus, public transport helps to fight climate change.
All told, it made me want to be part of the team that designs, maintains and upgrades those railways as I wanted to leave a lasting mark. What I found even more exciting is that engineering lets me use my problem-solving skills. It's also like science and design mixed together, which is a double win for me. So, in a nutshell, my love for trains, problem-solving, and making a difference brought me to science and engineering. I can't wait to get my hands dirty, design great things and to make the world a better place!
How did you get to where you are now?
I've had an exciting journey, filled with learning and practical experiences. Recently, I completed my MEng degree (Civil Engineering with a Year in Industry) at the University of Sheffield. As a civil engineering student, I delved into fascinating subjects like structural design, sustainable infrastructure, geotechnical engineering, and water systems. It was a perfect blend of theory and hands-on projects that has prepared me for real-world challenges.
During my studies, I also had the opportunity to work as a student ambassador, which ignited a passion in me to inspire young minds. While I was working with aspiring students, I shared my love for STEM and emphasised the importance of diversity in the industry. I strongly believe that everyone, regardless of their background, should feel welcomed and have the confidence to consider pursuing a career in civil engineering.
One of the highlights of my journey was my industrial placement at Mott MacDonald. There, I gained valuable experience by conducting feasibility studies for new railway stations – exploring ways to improve accessibility and even project-managing a complex scheme. It was a thrilling experience that allowed me to apply my knowledge to real-world projects and make a positive impact on people's lives.
I'm now ready to embark on an exciting career where I can contribute to building a better and more inclusive future through civil engineering.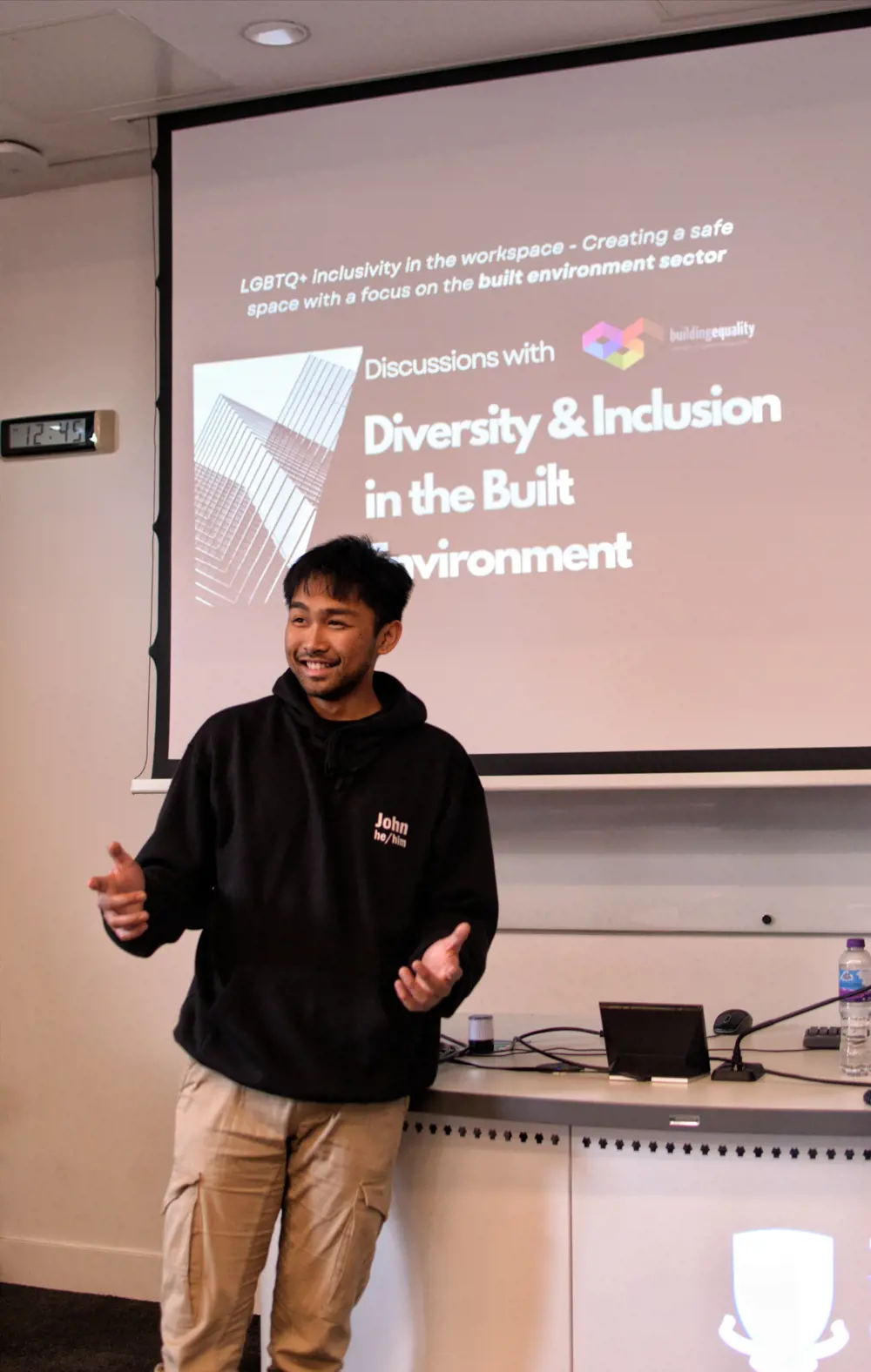 What has been your biggest achievement to date?
My biggest achievement to date has been obtaining my EngTech qualification from the Institution of Civil Engineers (ICE). It represents the culmination of hard work, dedication, and a commitment to personal growth in the field of civil engineering.
Getting the qualification has taught me the importance of constantly challenging myself, as it's through pushing boundaries and stepping out of our comfort zones that we truly grow and excel. By embracing new opportunities and seeking out diverse experiences, we can expand our knowledge and skills, ultimately becoming better engineers.
Achieving this qualification has also reinforced the significance of being an inspirational role model for others. As a young engineer, I believe in the power of leading by example and encouraging others to pursue their passions in STEM fields. By sharing my journey and highlighting the value of diversity and inclusion in engineering, I hope to inspire and empower others to follow their dreams.
What is your favourite thing about being an engineer?
My favourite aspect of engineering is that the career is much more than what's taught at university – such as being able to advocate for accessibility and maximise the value for people through the work that we do.
During my placement, I had the privilege of project managing a pedestrian bridge scheme with a strong emphasis on inclusion. It was good to work with a broad team, ensuring that equality, diversity, and inclusion were considered at every design stage. This experience taught me the importance of accounting for different needs and perspectives – enriching my understanding, broadening my horizons, and shaping me into a passionate advocate for equality. Being able to contribute to projects that prioritise inclusion is really rewarding, and inspires me to keep working towards a more accessible and equitable future through engineering.
What does a typical day involve for you?
My normal day as a civil engineering student would be a blend of study and hands-on experience. Lectures could be on topics such as hydraulic design and structural analysis. In the lab, I'd be doing experiments measuring the strength of materials and analysing data. Field trips lead me to building sites, to see engineering concepts in action. On design assignments, I work with other students to come up with creative solutions for projects, from detailed sewer networks to concepts of large-scale redevelopments. Every day brings new challenges and opportunities to apply my skills, whether I'm modelling structures using software or learning how to undertake site surveys.
Quick fire facts
Age:
24
Qualifications:
MEng Civil Engineering with Year in Industry
Biggest engineering inspiration:
Isambard Kingdom Brunel because his innovative designs and ambitious projects, such as the Great Western Railway and the Clifton Suspension Bridge, demonstrated his unwavering determination to connect communities, creativity, and engineering brilliance, leaving a lasting impact on the world of transportation and infrastructure.
Most-used technology:
My trusty iPad is my go-to technology for both work and play, allowing me to take efficient notes during the day and binge-watch sitcoms in the evening.
Three words that describe you:
Rail enthusiast, ambitious and resilient
What would be your advice to young people looking to pursue a career in engineering?
Don't be scared to attempt new things and move outside of your comfort zone. Even if you don't see many people who look like you in engineering, remember that you belong and that your unique viewpoint and abilities are extremely valuable. Accept your uniqueness and the new ideas you bring to the table.
Seek out opportunities to obtain hands-on experience and to learn about different aspects of engineering. Don't let your fear of failure hold you back; instead, look at it as an opportunity to learn and progress. Maintain your resilience, perseverance, and determination in the face of adversity.
Surround yourself with mentors and peers who will advise and motivate you. Creating a network of like-minded people will give invaluable assistance along the way. You can develop a successful and satisfying career in engineering with an open mind, self-belief, and a willingness to face difficulties.
What's next for you?
In the future, I hope to work in different countries, immerse myself in new cultures, and collaborate on engineering projects having a worldwide influence. In addition, I am motivated to get professional chartership, to validate my talents and knowledge in the sector. As I work towards these goals, I am devoted to promoting equality, sustainability, and making a positive influence in the world through engineering. Mentoring future engineers, promoting diversity, and embracing responsibility for the environment are all important components of what drives me. I'm looking forward to enthusiastically embracing the new prospects that lie ahead!
Keep up-to-date with Ingenia for free
Subscribe