Back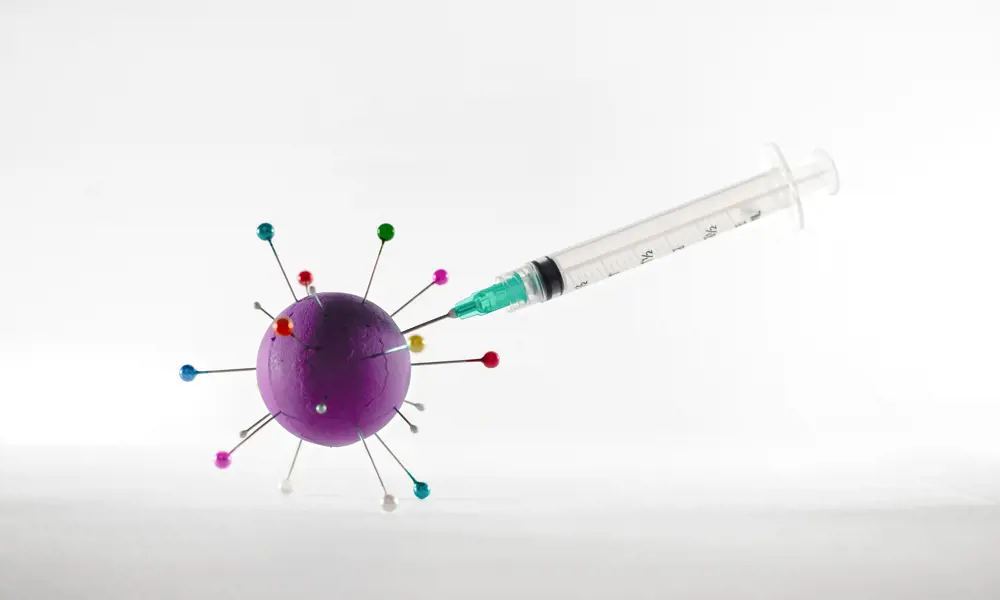 How lessons from COVID-19 could speed up UK tech development
In 2020, at the height of the COVID-19 pandemic, engineers from across the profession worked together to produce ventilators through a consortium that became known as the Ventilator Challenge UK (VCUK). Three years on, Ian Quest and Dick Elsy CBE FREng, both key members of the consortium, reflect on how we can take the learnings from this project further.
We near the third anniversary of a feat of engineering that occurred at the height of the COVID-19 pandemic. In early 2020, with the UK facing an anticipated shortage of intensive care ventilators and no ability to rapidly procure them, the government asked industry if it could repurpose, to manufacture thousands urgently. There was no shortage of volunteers but no coherent plan, leaving private enterprise to make its own arrangements.
The HVM Catapult stepped in to pull a consortium together. In just four weeks, after being introduced to a prototype unit from anaesthesia equipment manufacturer Penlon, the consortium (VCUK) had built five factories and sourced 11 million parts. In the next 12 weeks it made over 11,000 intensive care ventilators, with production peaking at 400 a day.
Creating a collaborative manufacturing consortium
The approach required collaboration, empowerment, the use of open data and radical digital tools: it was a template for the future. As well as the many specific things I learned from both the project and the people, I took away an elevated sense of what's possible, condensing a two to three year 'normal' timeline into three months. We asked: why we can't do this every day, especially at a time when developing and scaling new technologies is so critical?
Obviously, there was a very clear and compelling purpose that everyone got behind – and the extraordinary circumstances enabled extraordinary creativity. The importance of succeeding also meant that a 'nothing is impossible' culture quickly grew across the team, which asked 'how' not 'if' something could be done.
A consortium of more than 33 UK engineering and technology businesses from the aerospace, motorsport, automotive, and medical sectors produced more than 13,000 ventilators in 12 weeks in response to the COVID-19 pandemic.
Another key ingredient was the group's expertise (aided of course by furlough) led by an awareness of gaps and individual limitations and a willingness to source the right expert. These individuals were then trusted to make decisions and deliver with little hierarchy.
We were supported by a truly democratised approach to data and information, where all parts of the team could use well-maintained, accurate data to make decisions. This was delivered through on-the-ground data management and a suite of rapidly created 'pop-up' tools. Without this, the delegated decision-making necessary to meet the pace would not have been possible. Having caught up recently with several fellow collaborators, it's clear that these learnings have impacted all the organisations involved.
A member of McLaren's F1 team cited more focused reporting and greater empowerment. Penlon report a shift in mindset to 'how' from 'if'. At Airbus, clearer and more compelling goals with more delegated responsibility have helped drive pace. Ford ran a special vehicle project based on these learnings and delivered a prototype in 1/3 normal time. At Quick Release there is a new comfort with sharing initially imperfect programme information much earlier, with a view to getting the data right faster.
However, alongside these successes, there are still frustrations that these learnings are not being absorbed faster across industry and with an even greater impact.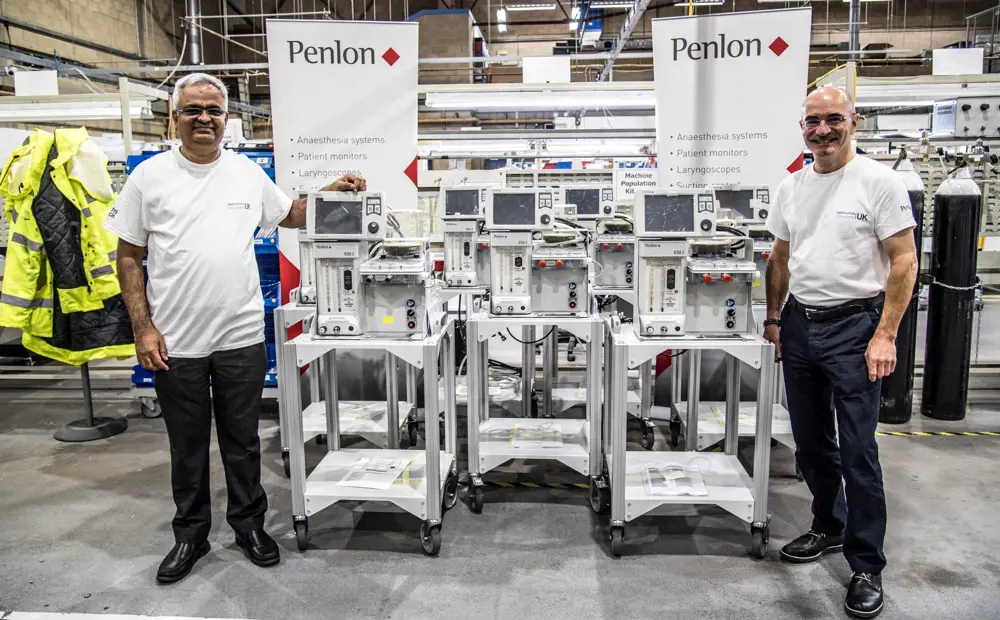 We asked: why we can't do this every day, especially at a time when developing and scaling new technologies is so critical?

Dick Elsy and Ian Quest
How we can continue to spread the VCUK model
An obvious difference is making goals compelling to everyone; few challenges will be as urgent or relatable as COVID-19. Collaborators have also reported difficulty in dedicating and empowering the right resources, which often requires them to pull people from key roles elsewhere, breaking established structures and hierarchies to form a cohesive team. Truly democratised sharing of usable, accurate and timely information is then needed to empower the team, and legacy tools and habits often don't support elevated pace.
Lastly there is a significant challenge in proliferating a 'nothing is impossible' mindset without the lived experience. VCUK had an imposed timeline, so we had to suspend disbelief and ask 'how?'. Asking teams to slash project timelines on faith when the impact is less direct is more difficult.
So, how do we need to change?
Frame the challenge. Goals must be clear, compelling and relatable. Ask how they will impact the world, your customers, the company, and the team. Break longer challenges into smaller, clearer goals. Listen to individuals' motivations and keep the message alive in regular communications.
Break structures and hierarchies and dedicate the right people. Old structures come with old habits, so create a fresh diverse team chosen for the specific needs of the goal. Consider secondees from elsewhere to get the right mix. Be bold and – if you need to – shorten the timeline or adjust the goal before compromising on people.
Don't be tied to old tools; do nurture your data. Legacy tools and systems are often slow and oversized so enable some freedom, but don't lose grip on your data. Focus resource and energy on making data timely and accurate and then provide the support, visualisations and reports to allow quick and informed decision-making.
Build critical mass of a 'nothing is impossible' mindset. Include people with lived experience and take time ahead of starting to share those experiences and stories with everyone and ensure there is belief your goals can be met.
Unreasonable goals. If we want to achieve unprecedented results and foster a 'nothing is impossible' mindset, then – almost by definition – we can't follow a traditional 'realistic' plan. If we plan based on what we know now, it will inhibit us pushing the envelope.
Project directors can only implement change if there is a shift in how projects are funded, how they are led, and the way we build the teams and environments to deliver them. When making decisions, funding bodies should look more closely at the team and demand less by way of detailed plans. How we build teams needs to be more sophisticated, looking beyond skillset to mindset and personality and avoiding defaulting to old or established hierarchies. Spending informal time together and having regular team-wide communications will help nurture a new dynamic. Support roles such as coaching, data curation and process support should be planned for, so that emergent issues can be jumped on when they inevitably hit.
Creating a culture of possibility in engineering
There are many successful examples of centres of excellence, such as those within the HVM Catapult and the APC (Advanced Propulsion Centre), which have created environments where collaboration thrives. Supporting more national activity like this and nurturing and driving success in these projects would develop more people with the lived experience and strong ties to a broader group of people.
Lastly, in support of compelling goals, it would be helpful to see a clearer steer on UK plans for technology, such as a cascaded strategy for net zero. With this, each technology area gets clearer high-level goals from which to derive competitions and specific project goals that are tied to crucial and relatable outcomes.
The VCUK legacy has been profound for many of those involved. Most have taken something back to their core role and effort has gone into identifying and sharing the key ingredients for success. But there is much that only lived experience will deliver and wherever there is an ambition for rapid delivery, we should seek to apply all these lessons collectively and infect a growing group of engineers with a belief in what's really possible.
***
This article has been adapted from "How can learnings from COVID-19 accelerate UK technology development?", which originally appeared in the print edition of Ingenia 94 (March 2023).
Contributors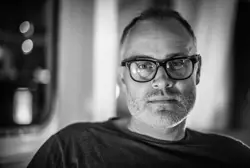 Ian Quest is Director of Consulting at Quick Release, specialising in de-risking and accelerating engineering programmes. He led the programme and data management for the Penlon consortium of VCUK. He now focuses on helping clients get key technologies to market faster.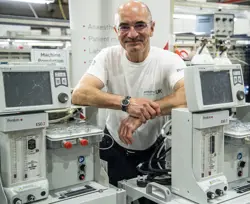 Dick Elsy CBE FREng is Chair of AB Dynamics plc and is on the board of AWE plc. He takes a keen interest in innovation at a national level and chairs the Faraday Battery Challenge Advisory board and the UKRI STFC Business and Industry Partnerships Board. During VCUK, Dick was CEO of the High Value Manufacturing (HVM) Catapult.
Keep up-to-date with Ingenia for free
Subscribe