Back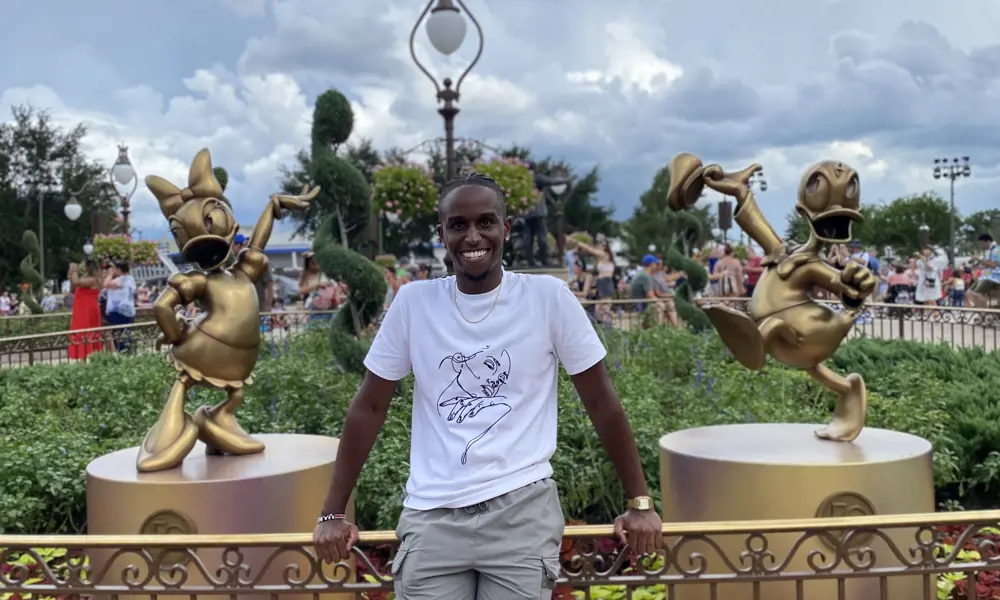 How I got here – Darrel Njogu
A passion for aviation led engineering student Darrel Njogu to pursue a career as an aerospace engineer, combining it with his love for science. Having spent a year on placement with BAE Systems, he plans to return to the company when he graduates later this year.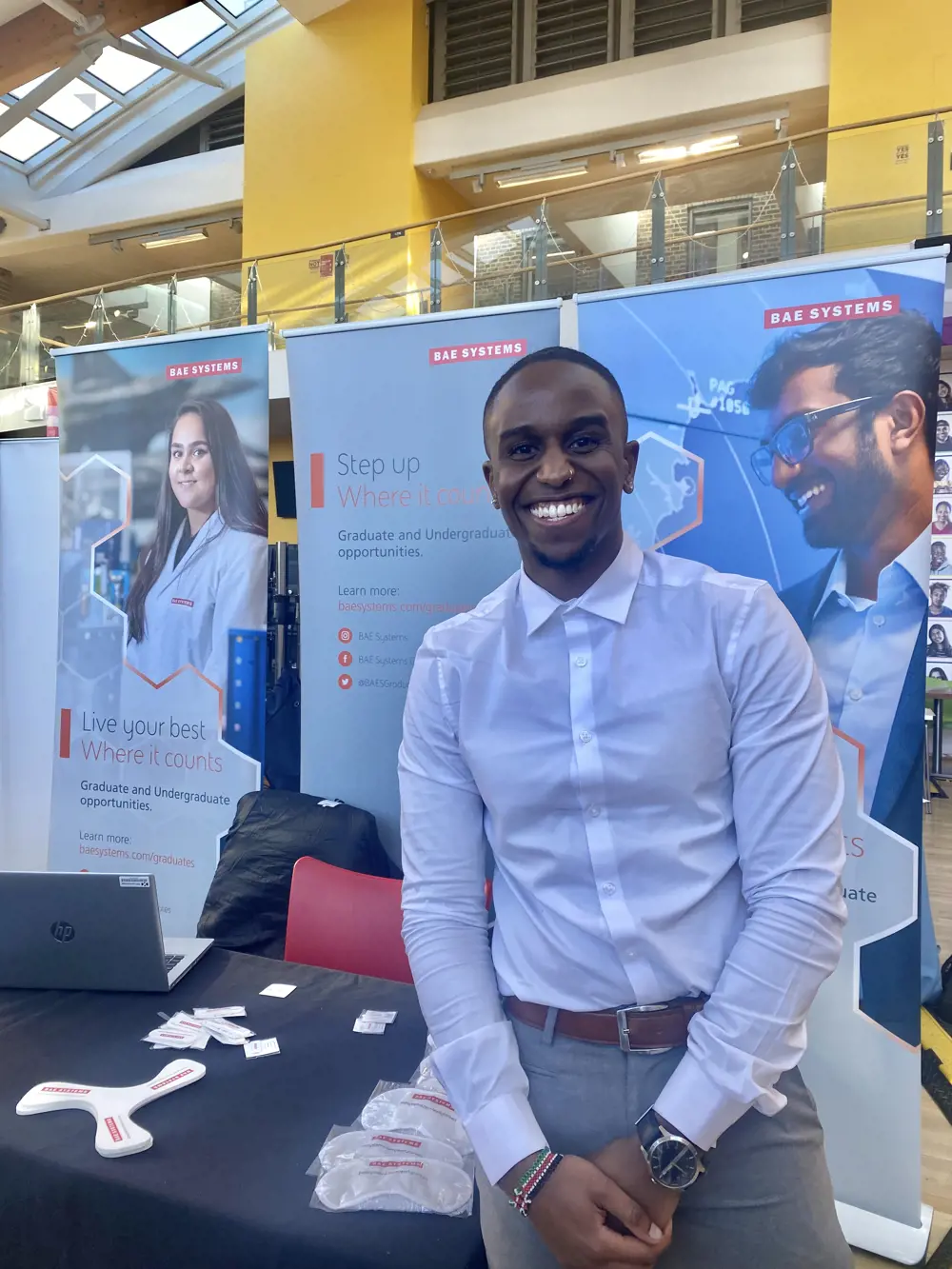 Why did you first become interested in science and engineering?
I grew up always wanting to go into aviation, hoping to become a pilot at first, but that developed into an interest in engineering as I got older. I always enjoyed science in school and this, with a love of aviation, fuelled my interest to look further into both fields.
How did you get to where you are now?
I'm currently in my final year undertaking an aerospace engineering degree with a year in industry at the University of Leicester. At sixth form, I took physics, maths and business A levels with an AS level in geography, an Extended Project Qualification, and an Institute of Fiscal studies qualification. I've been involved with programmes such as the Royal Academy of Engineering's Graduate Engineering Engagement Programme, which helped me get my placement at BAE Systems. The programme helped me tailor my CV for the right roles and develop skills that are critical for the workplace as well as allowing us to meet with employers. I got to learn about the company, what it wants from prospects and made key links that got me the placement.
What has been your biggest achievement to date?
My biggest achievement is probably getting my placement at BAE Systems. The field was extremely competitive, and during the pandemic, it was even harder with fewer places hiring, so to get a role with one of the world's largest defence companies with incredible. While on placement, I worked within the product safety integration team for the Typhoon jet during my first rotation and in fleet maintenance and management services for the Hawk jet in my second. One of the biggest benefits of this was that I could understand what kind of engineer I was and where I saw myself working after graduating.
What is your favourite thing about being an engineer?
The versatility of the role – engineering to me doesn't have one fixed definition. It is really what you make of it: you could one day be hands-on working on a product in real life and the next day working on simulations modelling expected behaviours to being in charge of multi-million-pound projects for customers across the globe. There's something for everyone with engineering.
Quick-fire questions
Age: 
23
Qualifications:
undertaking a BEng in aerospace engineering (with a year in industry)
Biggest engineering inspiration:
the Concorde
Most-used technology:
my iPhone
Three words that describe you:
energetic, driven, positive
What does a typical day involve for you?
My days at the moment aren't as exciting as they were on placement, I'm usually in the library either getting coursework done or working on my dissertation project. The project looks at the sustainability of the aviation industry and the possibilities of integrating new and developing technology – in this case, hydrogen fuel cells in aircraft. I'm also a lead mentor for the School of Engineering at the University of Leicester, which means organising events, supporting mentees and helping to recruit the next set of mentors.
What would be your advice to young people looking to pursue a career in engineering?
Use the resources available to you to get as much information about the field. Research what organisations can help you get your foot in the door and speak to people in the field who can give you a first-hand review of what it is like and maybe even help you get into it too.
What's next for you?
I finish my undergraduate degree in May 2023. Afterwards I want to travel for a few months before returning to BAE Systems at the beginning of 2024 as an integrated engineer. Further down the line, I want to do a master's and become a certified chartered engineer.
Keep up-to-date with Ingenia for free
Subscribe