Back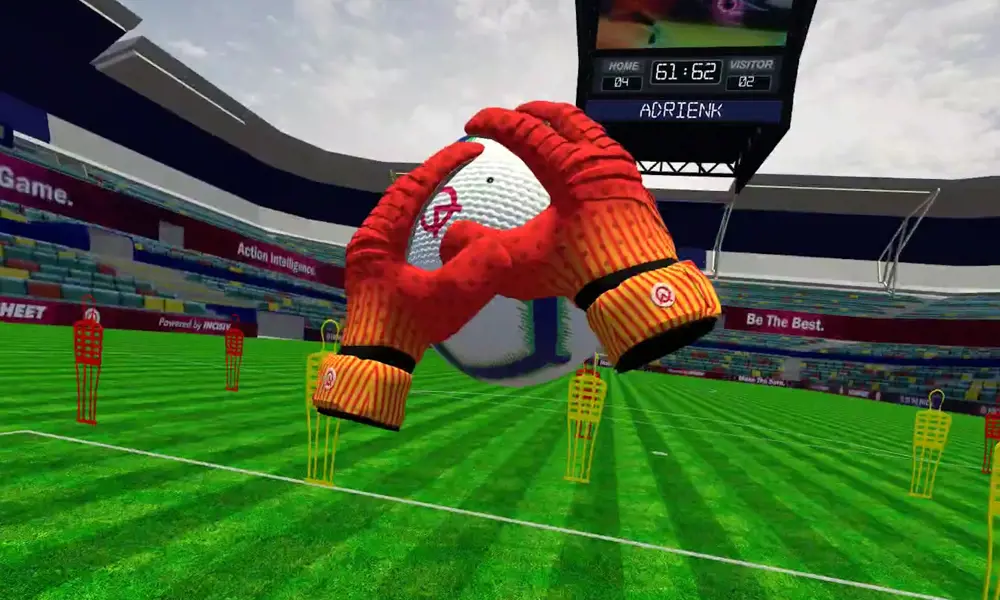 Bend it like a simulated avatar
Some of the most mind-bending goals ever scored have relied on a free-kick-taker's ability to curve the ball in a way the goalkeeper can't anticipate. Training to save these is no easy task. Now, Belfast startup INCISIV just might have a helping hand for goalies, with an ultra-programmable virtual reality technology.
Lightning-fast reflexes and mental toughness are non-negotiables for any goalkeeper. But what about training for those improbable goals with an unpredictable spin? From the banana shot to the knuckleball – also called maledetta (cursed) in Italian, or folha seca (dry leaf) in Portuguese – it's incredibly difficult for goalies to anticipate where the ball might hit the net.
That's one scenario that Professor Cathy Craig, the Founder and CEO of Belfast-based startup INCISIV, set out to address with her virtual reality (VR)-based training tool. "Twenty-five years ago, there was a very famous free kick by Roberto Carlos that bent round the wall and came back into the net," says Cathy. "I thought about the goalkeeper: 'what does that mean for them? Is a ball with spin more difficult to stop? If so, why?'."
At the time, Cathy was a lecturer in experimental psychology at the University of Aix-Marseilles, and wanted to understand the goalkeeper's visual perception and decision-making processes. She settled on using VR to dig into this – which in 1997 was clunky, heavy, and incredibly expensive. "It cost €10,000. The scene was a very rudimentary green rectangle. The ball was a sphere. The posts were just cylinders. The movement of the ball was determined by a time series file that was read in," she says.
Nevertheless, when Adidas's football innovation team was giving classes at the university, Cathy was asked to speak to them about her work. Impressed, Adidas helped her find subjects to test it out on, connecting her with elite teams such as Olympique de Marseille, Bayer Leverkusen, and AC Milan.
Over time, as VR headsets got drastically cheaper and better, Cathy realised VR could become more mainstream. Thanks to this, plus all the expertise Cathy gained from working with high-level players, INCISIV and CleanSheet Pro were born. "[It] was really built on that early research where we'd have a deep understanding of the movement response of the goalkeeper – in milliseconds, really, which involved recreating different scenarios or different types of shot."
The ingredients of a realistic goal
The software combines two elements: a session generator and motion capture system. The session generator creates the different types of shots and is built on complex physics modelling. "I'm not a physicist, but I had to learn about the dynamics of ball flight. Now, you've got very strong physics engines that are incorporated into lots of software programs to generate more realistic content. So, we've used that plus the expertise of our programmers to make it more realistic," Cathy explains. Meanwhile, the motion capture system uses real-life players kicking footballs to animate the avatar. "It's really important that it's as close to reality as possible."
When a coach chooses a shot from the animation database to pit the goalkeeper against, the software shows the ball's trajectory to the goal. The user can place the ball, put in a defender, and see the ball elevation, horizontal distance, foot contact, and more. Then, analytics show a breakdown of the shots, successfully saved or missed.
Essentially, it allows users to program any kind of goal, in any sequence. "With VR, you can give everybody exactly the same bouquet of shots. In real life, you could never do that. So, you can figure out who really is your best goalkeeper and why," says Cathy. "You don't need somebody in your team that can actually kick that shot."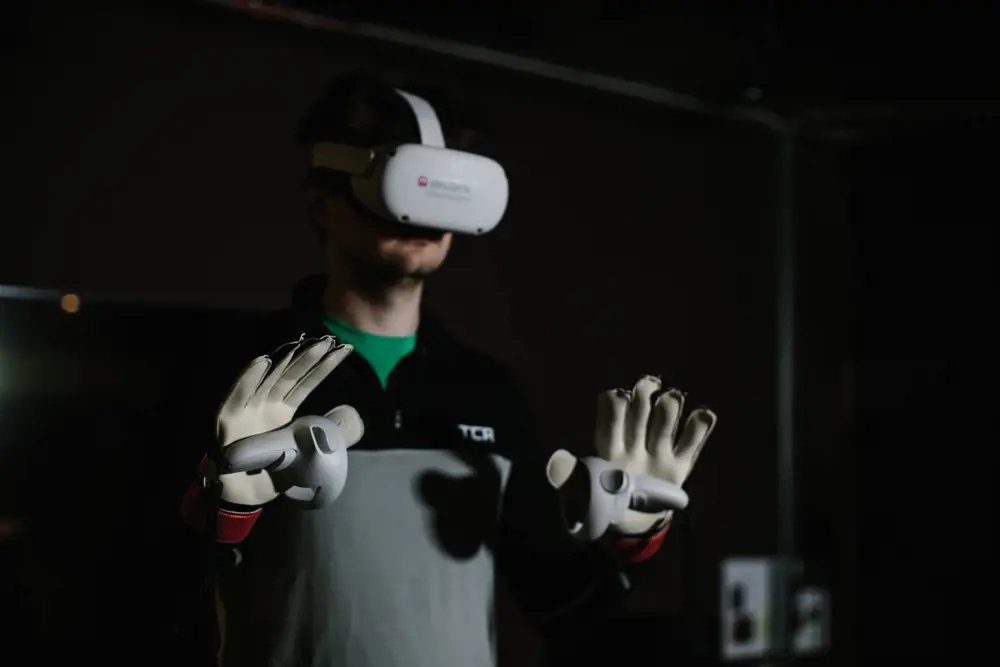 This is one thing that makes the consumer version of CleanSheet so appealing. INCISIV first launched it in response to requests to its TikTok. To raise awareness of CleanSheet Pro, the company had begun making TikToks analysing free kicks and goalkeeper responses. Now, some of INCISIV's videos have millions of views, and since launching on Meta's App Lab in February, CleanSheet has been purchased over 30,000 times. The software also launched on ByteDance's Pico store in November.
While not as advanced as the pro version (only the head and hands are tracked, rather than six points of motion on the body), Cathy says it gives people the ability to train seriously and have fun. "You've got kids saying, 'I wasn't starting for the school team. Now I am and we're winning everything'," she says. Furthermore, CleanSheet's strong user community has even suggested new features and game modes that INCISIV will be rolling out in the coming months.
Cracking the coaches
The CleanSheet Meta app has become its own way of raising awareness of the pro version – despite being spun off it in the first place. For example, the Israeli national team was using the game and making enquiries about more advanced capabilities. "We're going, funny you should say that!" she laughs.
This could help INCISIV further develop its business model because, despite the vast sums of money available to clubs and the 'marginal gains' mindset of the elite sporting world, clubs can be surprisingly resistant to adopting new technologies. "Everybody focuses on strikers, but actually to keep a clean sheet can mean the difference between relegation or promotion – being in the Champions League or not, which is worth millions," she says.
It's certainly true that no one else has an equivalent technology that's grounded in so much science. "Twenty-odd years is not an insignificant amount of time to spend on this problem – we know how to harvest this behavioural data and draw meaning from it," says Cathy. And there have been some fascinating learnings from it. For instance, the team has shown that for curved free kicks, the goalkeeper should wait to get a better handle on the ball's trajectory before responding. Then, there's the wall. "That's one of the biggest debates," says Cathy.
"I'm like, 'how is that helping the goalkeeper?' You actually block the view of the ball and our research showed that initial occlusion of the ball gives you less time to read the trajectory and can actually hinder performance. You'll find attackers will bend the ball over the wall, use it to their advantage. CleanSheet Pro allows you to look at what might be the best placement of the wall for your players. Everybody's different – some people like to have that occlusion, others don't."
Ultimately, the technology's grassroots popularity and results speak for themselves. The Belgian team who used CleanSheet Pro finished top of their league last year, their goalkeeper with the most clean sheets. Perhaps CleanSheet will make the maledetta a little less cursed.
Keep up-to-date with Ingenia for free
Subscribe