Back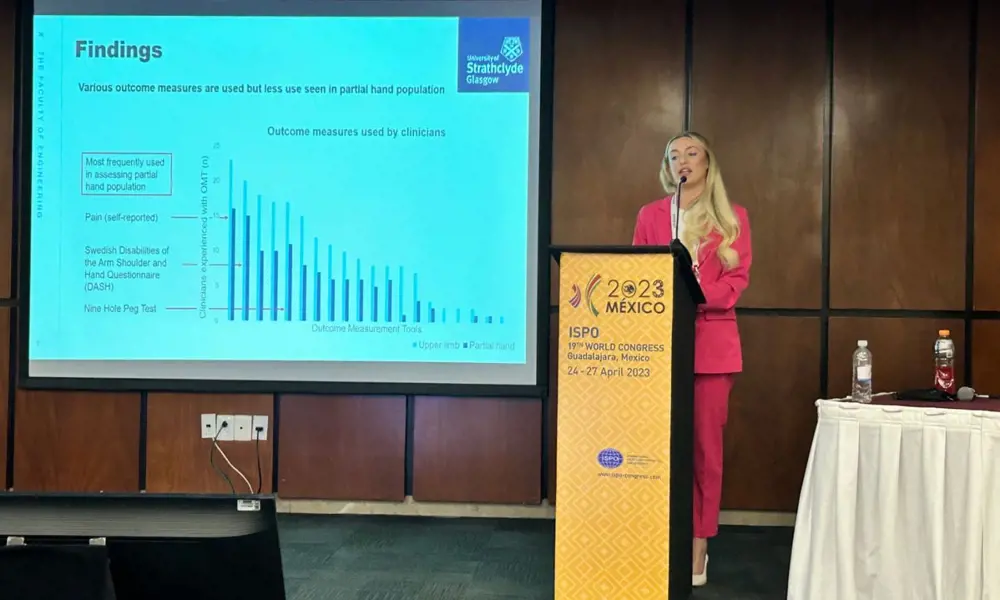 5 things I learned on my biomedical engineering journey
Kirsty Carlyle wanted a career that would make a difference. She married her love of physics and design with her interest in medicine to become a biomedical engineer, and is now doing a PhD in partial hand prosthetics. Kirsty shared five things she's learned along the way.
1. Trust your instincts… and listen to them extra carefully
Having cared for my grandparents who had varying healthcare needs, 10-year-old me thought I had my future career figured out: medicine. However, I was so focused on my future path (starting with an anatomy degree), I didn't give enough weight to how much I enjoyed learning about physics and working on design projects at school. 
Not long into my anatomy degree, I realised it wasn't for me. I wanted to work in a career where I could positively disrupt and advance medical technology to help improve lives. This was when I discovered biomedical engineering and finally pieced the puzzle together. Trusting my instincts – and changing direction – was instrumental in finding the career I'm now so passionate about.
2. Engineering touches everything
There are many misconceptions about what an "engineer" does, often involving hard hats and bridges. I was guilty of stereotyping too, until I learned about the past, present and future impact of engineers on our society. 
Biomedical engineering encompasses everything from ultrasound imaging and 3D printed organs, to artificial joint implants and brain-computer interfaces. While many of us have been exposed to these areas in real life, or seen them in the media, seeing the impact a medical device – such as a prosthetic limb – can have on the daily life of an individual makes the somewhat "behind the scenes" work of engineers worthwhile. 
3. High tech isn't necessarily best
The promising advances in prosthetic technology that I read about sparked my interest to specialise in this area of biomedical engineering. My interest became a passion when I learned about the pitfalls, the truth of people's experiences, and areas for improvement. Despite the media showcasing exciting development in the field of prosthetics, they don't always fully meet the complex needs of the end user which leaves a lot to be explored in this area.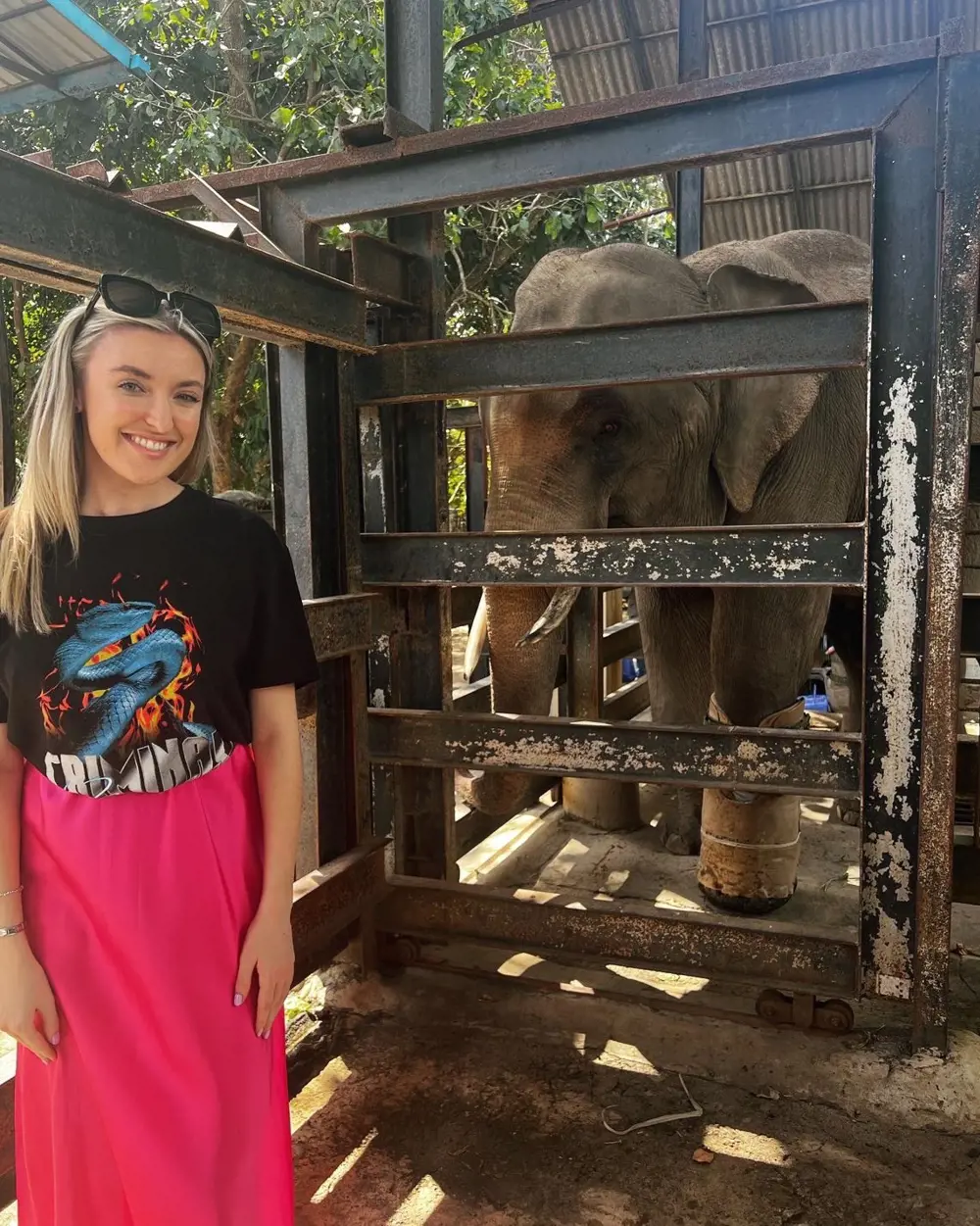 4. Support is there if you need it
Being the first university student, first engineer, or first anything in your family may be challenging. Lack of mentors or lived experience can understandably make people feel at a disadvantage, but you can seek out opportunities to find mentors and be that 'first'. 
I thought that studying abroad or at PhD level were out of the question for me as I had never known someone like me to do that. Nonetheless opportunities such as the Royal Academy of Engineering's Engineering Leaders Scholarship allowed me to network and undertake a research placement in neuromechanics at the University of Florida. I am indebted to the scholarship for the financial support and mentorship that shaped my career path and gave me the confidence to pursue a PhD – as well as the incredible opportunity of going to live in the Sunshine State! 
5. Every day is a school day
Getting out of your comfort zone, developing soft skills and networking with people are all important parts of development as a young engineer. One of my mantras is "every day is a school day", and I had my most recent educational trip in January 2023. Alongside other PhD researchers from prosthetics and orthotics (P&O), we visited Cambodia to learn about P&O services, needs and developments. 
A highlight was meeting Chhouk the elephant, who was rescued in 2007 and had his foot amputated as a baby. He is thriving at Phnom Tamao Wildlife Rescue Centre, thanks to the care provided there and provision of prosthetics. I didn't expect to feel so moved when I saw him happily volunteer his stump to allow his prosthetic foot to be changed. While in some occupations you rely on clients, consumers, patients or colleagues to provide feedback on your craftsmanship or design – working with animals is different. Chhouk then paraded the grounds with other elephants, showing his quality of life and function to be comparable to others. 
From the trip it was also clear that P&O services and needs vary between countries. The device a farmer in a hot country requires will be different to the device an athlete who participates in outdoor water sports will benefit from. Likewise, there will be more devices available to a person with private insurance in a high-income country. In Cambodia, I was also surprised to learn about a young girl who lived without a prosthetic leg for years as she was simply unaware about how she could access prosthetic care. Nonetheless, the goal for the P&O user to be satisfied and able to participate in society is consistent for everyone, everywhere. For engineers, it is critical to not lose sight of the impact you can make on a person's life or wider society – even if you're not there to see it. 
Contributors
Kirsty Carlyle is a PhD student at the EPSRC Centre for Doctoral Training in Prosthetics and Orthotics, hosted by the University of Strathclyde. She holds an MEng degree in Biomedical Engineering from the University of Glasgow. Kirsty also received a Royal Academy of Engineering Engineering Leaders Scholarship in 2019 and is an active STEM Ambassador. 
Follow Kirsty on X: @CarlyleKirsty 
Keep up-to-date with Ingenia for free
Subscribe